Informations and booking 
Guides and Scouts of Luxembourg
5 rue Munchen-Tesch
L-2173 Luxembourg
Phone: +352 269484
Fax: +352 269484-30
Reservation: Chalet Géisserei Reservation
Homepage: fondatioun.lgs.lu
Chalet "d'Géisserei" in Luxembourg-City
The chalet is located on the grounds of a former foundry in Luxembourg-Eich. It is managed by the Foundation Guides and Scouts of Luxembourg. The building was completely renovated in 2007 and houses the chalet "d'Géisserei" as well a the headquarters of the Guides and Scouts of Luxembourg (LGS) .
The chalet is locatd near the "place Dargent" from where it is a short way to the centre of Luxembourg-City.
The chalet is open year-round.
A modern interior offers all necessary amenities, and is suited for disabled people (wheelchair access, elevator, adapted toilets and showers).
50 beds in 7 dormitories (4 to 10 beds),  a large hall and a modern, equipped kitchen are at your disposal.
Sanitary facilities are available on each floor.
Tables and chairs for 80 persons as well as all the necessary crockery and cutlery are available ; the kitchen is equipped with an electric cooker and oven, a refrigerator, a freezer and a dishwasher. All beds have fitted sheets, pillowcases and mattress covers ; sleeping bags or blankets are not available.
Basic food can be purchased in nearby stores (rue A. Laval / place Dargent / rue de Muhlenbach).
Access / Public Transport
Bus stop : Parc Laval in front of the chalet
Railway station Dommeldange at a 15 minute walk
Timetable oft the public transport in Luxembourg: mobiliteit.lu
Rent a bike in Luxembourg city veloh.lu
Informations and booking 
Guides and Scouts of Luxembourg
5 rue Munchen-Tesch
L-2173 Luxembourg
Phone: +352 269484
Fax: +352 269484-30
Reservation: Chalet Géisserei Reservation
Homepage: fondatioun.lgs.lu
The "Ecolabel" is a firmly embedded part of the Chalet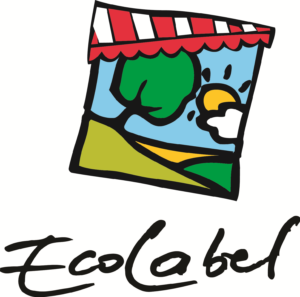 For more Information :